This server is in German (partly in English) and has a lot of MiniGames like

• grandtheftMCPE (NEW!),
• BlockHunt,
• TeamWars,
• SkyWars,
• 1v1 PvP,
• RolePlay,
• Parkour
• and other funny things - you can even sit on stairs.

We also have a
Survival
and a
Creative
World.
You can protect your chests and we have an Economy Plugin, so you can buy stuff and your own land.
The server is also hosting a
TeamSpeak3 Server
(emb.mcpe.me) for voice chat.
Visit our website to see more: https://emb.mcpe.me/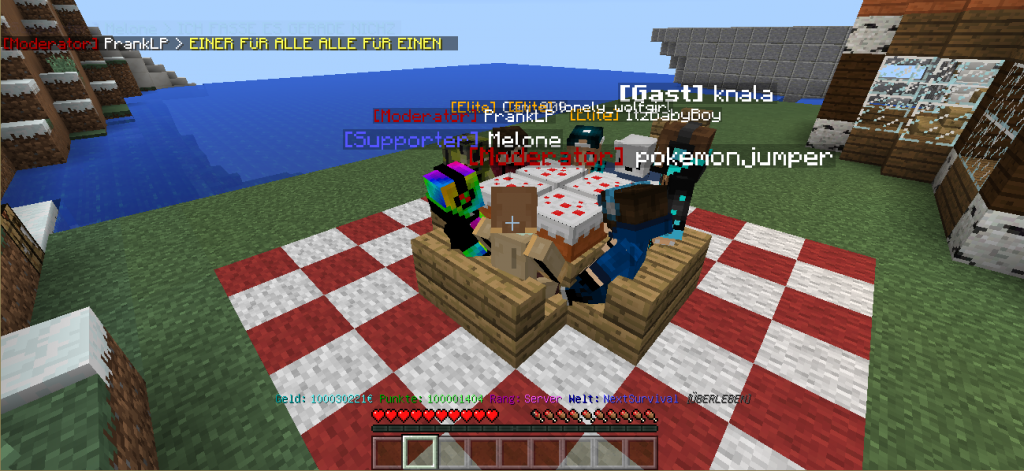 Join our famous [
TeamWars
] MiniGame and fight for Team RED or Team BLUE: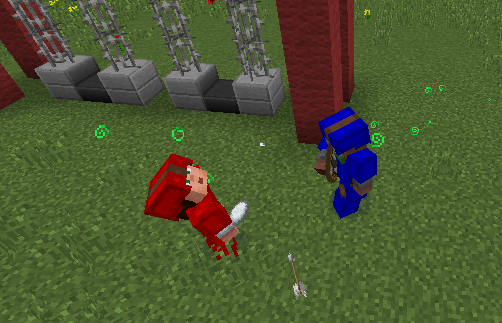 Or try also our MiniGame [
BlockHunt
] ! It is a sort of hide and seek, where you hide as a block (e.g. a pumpkin) and the seeker(s) have to find you. But they can only see your player body when they are hitting you.