EMB VARO

Statistics
Uptime
Vote(s)
16
Rank
137
Score
31
Favorited
5
Discussion(s)
0
About This Server
Dies ist ein reiner
VARO
-Server des
EMB-Networks
.
This is a pure
VARO
server (vanilla roleplay) of
EMB-Network
.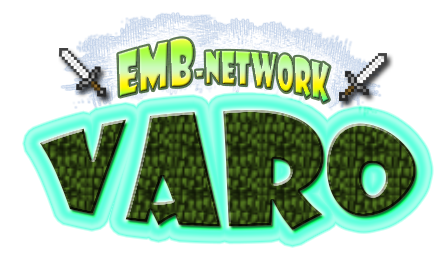 Aktuelle Meldungen und Ereignisse findet ihr auch immer in unserem zugehörigen Discord Kanal: https://discord.gg/Sku9xeG
You can register your team (2 players) using the following command:
/varo addteam
[name of your team] [name of your teammate]
NOTICE:
You must be online when VARO starts, otherwise you will be disqualified!
VARO-Start ist auf unseren Servern (sofern nicht bereits eine VARO-Runde läuft) immer an folgenden Tagen:
Montag
,
Mittwoch
,
Freitag
oder
Samstag
Other Servers